Visit and experience the beauty of nature in Zakopane city. This charming city is located around 110 km from Krakow city center and is one of the most popular touristic destination in the Southern Poland. It is often called 'the winter capital of Poland' as it abounds in winter sports objects and attracts numerous skiers, snowboarders and skaters. On the other hand, it's equally attractive during the summertime as it has many picturesque mountain trails to take. In addition, Zakopane can familiarize you with Polish folklore through the experience of art, food, and unique customs.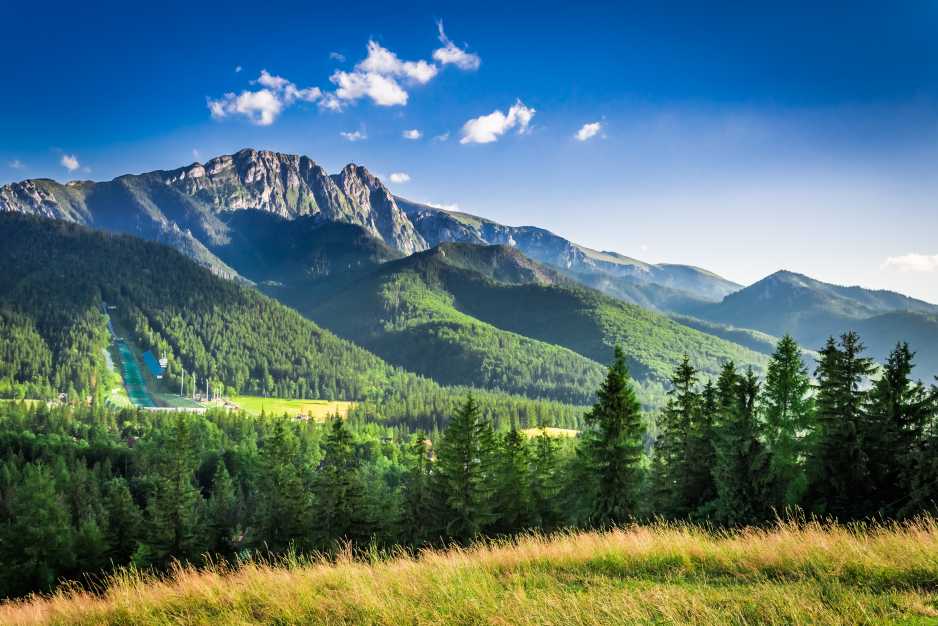 Private tour from Krakow to Zakopane
Our company offers you the private tour with the local guide from Krakow to Zakopane. The ride takes around 2 h and the whole tour will take about 9 hours. The plan of the tour is easy:
You book your tour on our website and pick the time of the tour. We do recommend to go not later that 9:00 am, as there are many attractions in Zakopane. The earliest hour is 7:00 am.
Our driver picks you up from your hotel in any part of the city and take you directly to Zakopane.
You travel for about 2 h in a comfortable private car and relax. The English-speaking driver is willing to answer you any questions and always happy to help.
You meet with our local guide and he takes you to the most significant places in the city. It takes around 3 hours, then you have 2 hours for your own.
When you're ready to go, our driver picks you up from the meeting point and you safely drive back to Krakow.
The driver drops you off at your hotel in Krakow or at any other spot in the city you wish to go.
Please make a note in your reservation if:
You are planning to visit Zakopane in a bigger group (more than 4 people), please contact us. We will arrange the bigger vehicle (minivan or bus).
Any of the passengers need the wheelchair assistance. There are touristic routes in Wieliczka Salt Mine that are adjusted for wheelchairs.
You are travelling with infants.
You wish to have a guide in language other than English. We cooperate with guides, who speak German, Russian, Italian, French, Spanish or Deutch. However, they are not always available.
You wish o have more time for your own. We will reduce the time of visiting the city with the guide.
You have any special needs – we will do our best to provide the facilities.
To sum up, we provide:
a Pick up and drop off in your hotel in Krakow
a English/German/French/Italian/Russian/Spanish speaking driver
a Private guide
a Comfortable, air-conditioned car
a Flexibility, experience
a Nice atmosphere
Discover Zakopane with Day Tours Krakow
The city of Zakopane is located in the area of Tatra Mountains and partially covers the territory of Tatrzanski National Park. It is great winter sports center as well as the center of culture. Many significant cultural Polish figures (poets, musicians, architects) visited or lived and worked in Zakopane. The city can also be proud of its well-developed tourism and various attractions. Many sanatoriums and health resorts attract thousands of tourists from around the world, as well as from different parts of Poland, come here every year. The city offers you numerous attractions for every age group – doesn't matter if you travel alone or with the whole family.
Zakopane is unofficially called "the winter capital of Poland" and since 2002 it has been the annual host of the Ski Jumping World Cup. One of the most famous ski jumper – Adam Małysz has made his bow and succeeded numerous times in the city. However, you'll find there many attractions during summertime as well. Due to the picturesque surroundings of Tatra Mountains' nature, there are plenty of mountains and valleys trails and you can choose the appropriate level of difficulty for yourself.
What's more, Zakopane is the city that represents Polish folklore and has its own, unique architecture. The characteristic culture of highlanders is present in their customs, traditional clothes and even in their language. Traditional Polish food, that you can find in every restaurant in the city, is undeniably delicious and unusual.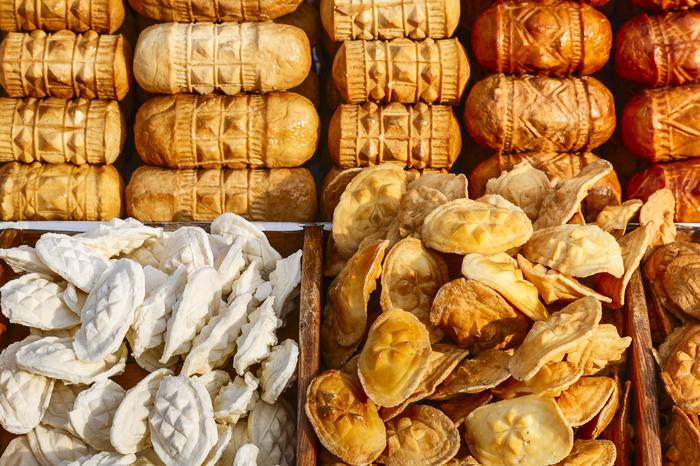 Things to do in Zakopane
If you wonder what are the best places to go and see in Zakopane, take a look at these highlights of the city:
Krupowki street – it's the main street of the city and most lively one. There are always plenty of market stands with unique souvenirs, often made by local artists. It's also the place of many traditional restaurants with delicious regional food. The the most popular dishes you should definitely try during your visit in Zakopane are: pierogi, golonka, oscypek (cheese made of goat or sheep's milk) or placki ziemniaczane. Additionaly, if you visit Zakopane during the winertime, don't miss the opportunity to try the hot beer as there is no better way to warm yourself. 
Giewont – it'd the most popular peak in Tatra Mountain (1894 meters AMSL). There are three trails that you can take to get there, each had different level of difficulty. Giewont is a symbollic mountain as its shape resembles the sleeping kight.

 

Morskie Oko – literally 'the Eye of the Sea', it's the biggest lake in Tatra Mountains. There are 5 main touristic trails to get there (from 40 min to 2 h 20 min time). It is located in the area of beautiful valley and you can admire pictoresque views on your way to Morskie Oko.
Gubałowka – it's very popular hill where you can get by fenicular that is 1300 m long. Once you ge there you will be amazed by incredible panorama of the whole Polish Tatra Mountains and Beskid Zywiecki Mountain. You can also try one of he drag lift or the unique gravitational slide in Gubałowka.
The Great Krokiew – it's he biggest ski jump in the country and is the venue of the annual Ski Jumping World Cup. It is located right next to the "4 medium ski jumps complex" at the slope of Krokiew Mountain.
The Tatra Museum – one of the oldest regional museums and it represents the history, culture, nature and ethnography of the Polish Tatra. Photograps and publications depict the history of Zakopane and the whole Podhale area from prehisoric times.
Chocholowska and Koscieliska Valley – take a walk through one of the most popular valleys in Poland. No matter if its summer or winter – the magnificent views are guaranteed.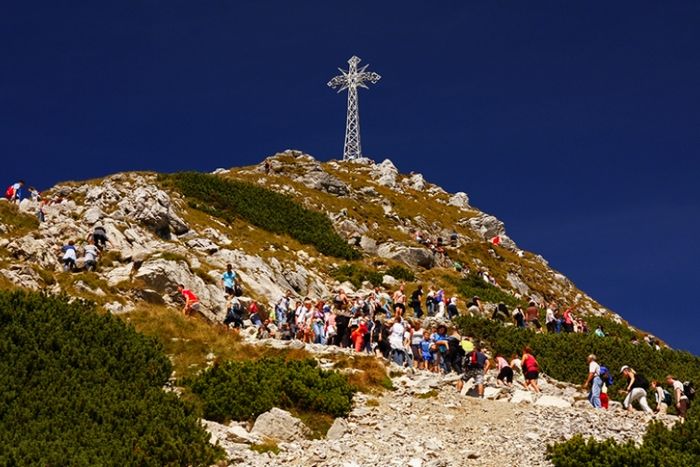 Beside that, you can go on unforgettable sleigh ride through the beautiful mountain forests covered in snow. If you would like to try some winter sports, you are more than welcome to rent the equipment in one of the numerous ski resorts and have fun.
Our other tours
Wieliczka Salt Mine – It's an absolute 'must see' destination, especially if you visit Southern Poland.
Auschwitz tour – journey through the dark events of the history in the former Nazi concentration camp.